Building a brand loyalty and maintaining it, was tougher before but, looking over the current situation of branding, Digital marketing is overtaking the attention. Social media is emerging as the new branding platform. Social media is a quick response stage.
As today most of people spend enough time on social media platform. All these online application platforms aim to create interactions, Collaborations, Content sharing and establishing the new social connections. The main motive of Social media is consumer engagement. Various digital marketing companies in Pune, India have started focusing on social networking sites. Consumer prefers effective communication that is the reason behind that big brands have turned their eyes towards social media.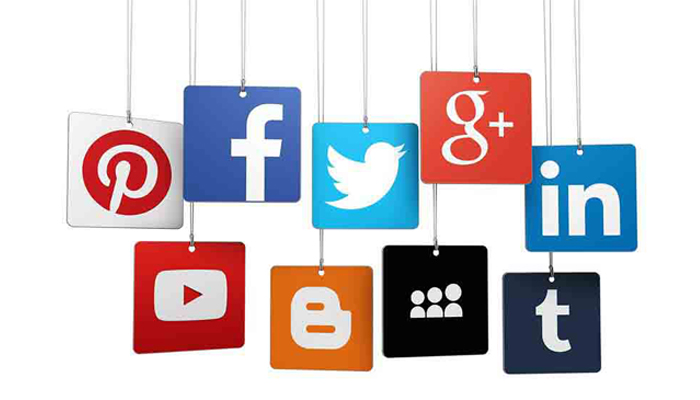 Staying continuously competitive in today's fast moving business Scenario, requires a solid social media strategy. Companies hire social media experts and consultants to decide on content and characteristics of their offers and activities in social media environments so that the hearts and minds of the consumers are captured and brand loyalty follows. There are many online reputation management companies in Pune It is our sincere effort to throw light on consumer perspective on the social media effects on brand loyalty so that implications can be drawn for firms to compose effective social media marketing activities for their brands.
Providing relevant and updated content is one of the most crucial strategies to manage in social media marketing. Customers who are continuously exposed to brand messages on social media platforms filter out the content that is not relevant to them. Customers engage with brands on social media because of important reasons; popularity of the social media platform and the content among friends. Since there are plenty of social media platforms and it is impossible to involve every customer.
Liberty of Social Media
It is the main advantage of social media to all online marketing services in Pune, on which brands and consumer can communicate without any restriction of time and place. Brands can get wide exposure on social media through engagement. Social media can have a dramatic impact on the reputation of brand. According to a survey, people post opinions about products and brands on the brand's blog. A recent study by DEI Worldwide (2008) provides the following statistics: 70% of consumers have visited social media sites to get information of brands; 49% used social media platform for purchase. 60% of people use social media for sharing information and 60% of people use the same platform for engagement purpose.
Activities and their effects
Looking at the variety of platforms in social media, one can perform various promotional activities. Activities like Social blogging, Web Blogging, Micro Blogging, Podcasts, Videos, Wikis, pictures, rating and Social Book marking. As there is an exponential hike in the use of social media platforms, Government organizations and business firms are also taking the benefit of social media. Unlike individual social networkers, these entities actively make use of the media for branding and marketing.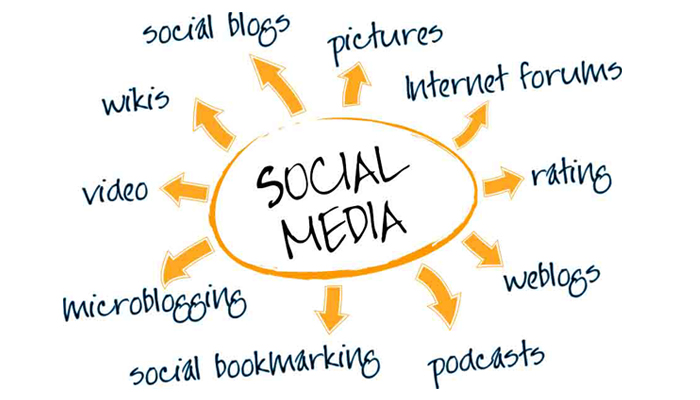 Branding is nothing but getting optimum attention of people on social media. Branding can be evaluated in wide aspects.
Equity of Consumer
Purchase intention is an attitudinal variable for measuring consumer's future contributions to a brand, whereas customer equity is a behavioral variable accounting for actual purchasing record. There are three types of equity that are broadly defined: Value, Brand and Relationship.
Understanding the Consumers intention of Purchase
Purchase intention of consumer is a combination of consumers' interest in and possibility of buying a product. It is completely dependent on the attitude and preference of Consumer/Customer toward a brand or a product. So that measuring of purchase intention assumes consumers' future behavior based on their attitudes.
Initially, the purpose of marketing is to make a communication by which a firm is able to interact with customers of its products and services and create interest in its offering. Digital Marketing is a multidimensional process made up of various strategies. A primary goal of any marketing strategy is to increase sales and profitability. As a brand, engagement in social media performs as a marketing activity to build a relationship with customers and increase corporate profits, luxury brands' social media activity is expected to initiate positive influence on the drivers of customer equity.
It is necessary to see social media marketing on brand loyalty from the perspective of the consumers. As a nontraditional tool of marketing communications, social media is eagerly explored, dig up, and utilized by the companies. Advantageous campaigns on social media are the most significant drivers of brand loyalty followed by relevancy, popularity of the content among friends, and appearing on different social media platforms and providing applications.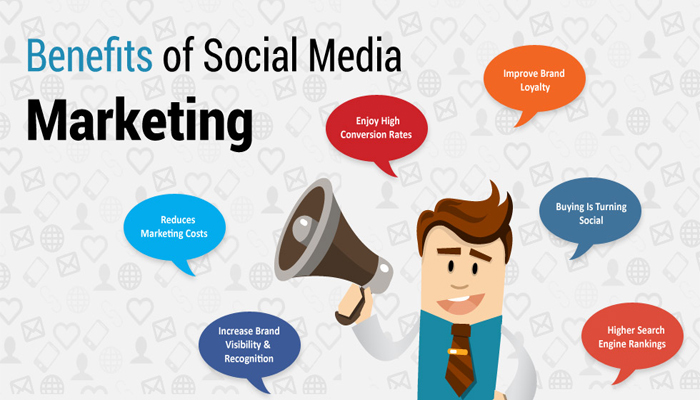 Social media is the platform where people want to entertain themselves and want to escape from the harsh realities of life, search for sincerity and fun, as well as for sharing of information and instructions among each other. Campaigns around brands should be entertaining, fun and attractive. As Information Sharing is an important engagement information and instructional manual about brand can be shared on social media.
---
Comments:
Leave Your Comments:
23 + 405 = ?

Industries We Serve
Education
The cut-throat competition among various educational institutes demand top SERP rankings to generate good quality leads and our experience in this domain helps us to give the required results.
Travel
Our experience in the travel industry domain helps us to optimize the travel websites and portals with the objective of generating more revenue and visibility through bookings, organic traffic, leads, etc.
E-commerce
Our SEO team is specialized in working on the e-commerce platforms as the ranking of the category and the product listing pages for the targeted keywords is important with respect to the sales.
Healthcare
Our expert team delivers an unmatched result as they have a good experience in optimizing the healthcare websites to increase the search engine rankings for the various goals like online consultation, lead generation, increased traffic.
Real Estate
We do specialise in offering SEO services by optimising the real estate websites or portals to generate quality leads through the implementation of white hat SEO processes.
Technology
Our experience speaks for us when it comes to the Technology related websites where there is always a high demand to be visible on the first page of search engines.
Hospitality
With an unmatched experience in hospitality industry, we assure you the optimised websites and guaranteed results for the ranking of the target keywords on the first page of the search engines.
Start-ups
Our team of SEO experts are specialised to help the start-up websites to rank the keywords on the top of SERP and help them to get an edge over their competitors thereby increasing the ROI.

Request a Free Consultation