The twenty first century is loaded with research and innovation. As a result, the number of businesses emerging globally is pretty high. Every business is backed by creative idea and investment. Every idea can gain practicality only when it is supported by enough funds. It is not possible for every entrepreneur to generate enough amounts of funds to initiate the business. This is also one of the reasons why startups fail in their growth phase. The business world has found a smart solution to raise funds and that is from the crowd.
Crowdfunding which is also popular as crowd financing, equity crowdfunding, crowd-sourced fundraising is process wherein the crowd is approached through online services of networking and asked for financial support. This way a group of individuals try to pool money from other group of individuals in the crowd. However, it is not always that crowdfunding is used for generating funds for initiating a business but it can also be used for supporting a wide variety of activities that include disaster relief, citizen journalism, support of artists by fans, political campaigns, motion picture promotion, free software development, inventions development, scientific research, civic projects, etc.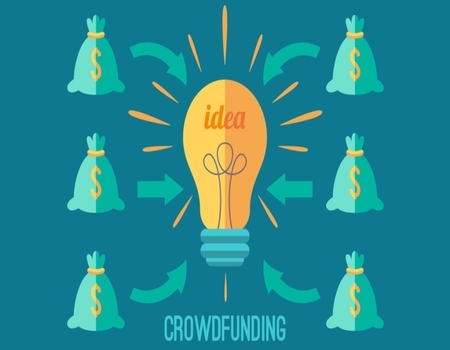 A creative idea is made practical by crowdfunding
When businesses go for crowdfunding, they can do so by selling small amounts of their shares or equity to investors. The trend has gained huge response on internet and has therefore increased by leaps and bounds. The huge popularity can be worked out from the number of crowdfunding platforms available which accounts to more than 500. Indeed the number is jaw-dropping! The one who initiates crowdfunding is termed as crowdfunding creator. The crowdfunding creator has to choose one wisely among the many available crowdfunding platforms. The difference between crowdfunding platforms lies in the service they provide. For example, CrowdCube and Seedrs are two such internet platforms through which small companies can issue shares over the internet and receive small investments from registered users in return. Here, CrowdCube is meant for users to invest small amounts and acquire shares directly in start-up companies. On the other hand, Seedrs pools the funds to invest in new businesses, as a nominated agent. These services could be taken in account with the help of online marketing services.
The result oriented approach of crowdfunding helps it to be many time preferred choice of new businesses. However, as the saying says nothing worth comes easy and so is crowdfunding. The crowdfunding creator should understand that crowdfunding brings along with it many risks and barriers and he should get acquainted with each of them carefully. We want you to think about the risks and barriers in crowdfunding before taking your critical decision and act wisely and so, we have made a list of the associated risks and barriers of crowdfunding. Have a look :
1. Business Status :
When the crowdfunding creator decides to go for crowdfunding, he has a specific plan or more precisely goal that he wants to achieve. The creator should ensure that crowdfunding should not in any way harm his business status. He must be able to meet his goals and objectives and it is through this way only that the creator can generate interest in public regarding his project. Inability to present the prospectus project after pooling money can make irreversible damage to the reputation.
Reputation has to be carefully maintained
2. Idea disclosure :
This is considered as one of the most important barriers to crowdfunding. The crowdfunding creator most of the times is not willing to disclose his/her innovative idea to the public with the caution of getting it stolen by someone else. When the crowdfunding creator does not disclose his/her project to protect his/her idea from plagiarism, it does not generate interest and faith in people's mind and they do not develop trust for the creator. As a result, the crowdfunding creator finds it difficult to pool money through crowdfunding.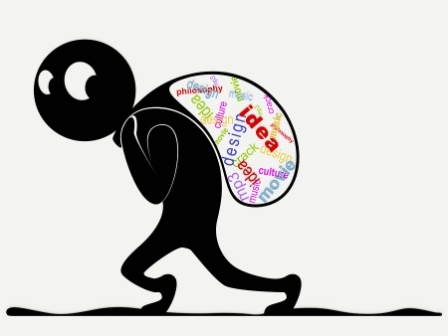 Crowdfunding creator protect his idea from plagiarism
3. Repeated action :
In crowdfunding, most of the time, while interacting with people, one may end up interacting with the same group of people. The crowdfunding creator should ensure that he/she is interacting with different network each time. This could be done with the help of advance website services.The repeated call for money for the same project again and again from the same network is exhaustive and this leads to losing faith in public. It is likely that people will take away their support from such activities.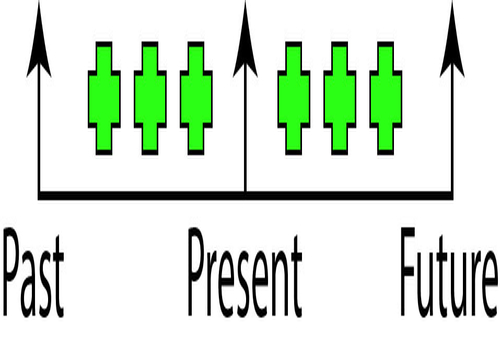 Crowdfunding action that is repeated is likely to be considered fake
4. Scam :
The internet is laden with scammers. The rising cases of fraud prove to be the major reason for the increasing risk of crowdfunding. Though the project and the crowdfunding creator may be genuine, most of the times people think of it as a spam or calling some fund scam and fear of taking risk in believing the creator and his/her project. This hinders public engagement.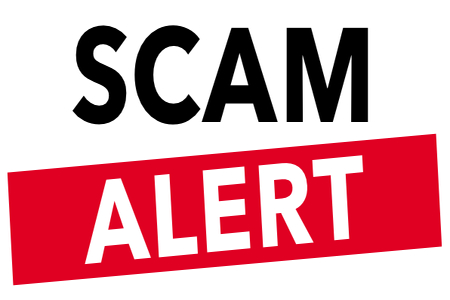 Crowdfunding may be considered as a scam
5. Lack of skills :
Crowdfunding demands effective communication with the vast network through internet. The crowdfunding creator ought to posses skills related to carry out the various crowdfunding activities. The crowdfunding creator should develop the comfort level with the people and should remain regularly in their touch. The creator should be able to develop trust among the people and gain their interest in the project. If the crowdfunding creator lacks any of these, skills, it can give rise to a major barrier to crowdfunding.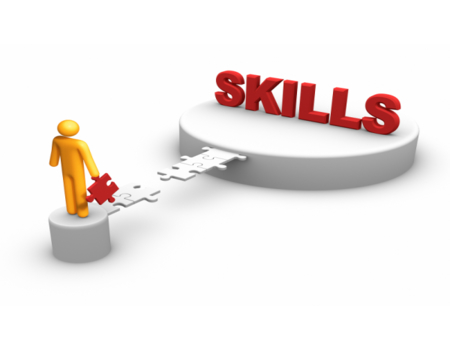 Lack of skills is major barrier to crowdfunding
6. Time and cost :
Crowdfunding is not a overnight activity. It is also not a one week activity. The crowdfunding creator should carry patience since crowdfunding requires time. Communicating with people, making them understand their goals, describing the project and engaging them requires time. Also, the cost required at the initial phase is not less. The cost of resources and promotional material may be high and that the return on investment is not immediate. Moreover, the cost is associated during the campaign and even after the campaign. It should be well understood that crowdfunding requires time and effort cost.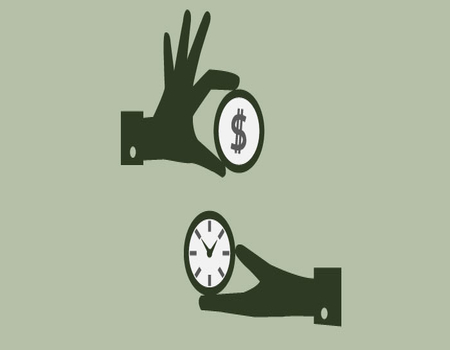 Crowdfunding is associated with time and cost
Though crowdfunding comes along with few potential risks and barriers, a strategic plan to implement crowdfunding will help starters to connect crowd and pool money from them. Despite these risks and barriers associated with crowdfunding, it is gaining popularity in the commerce. The past results of successful crowdfunding have also added to developing belief in people. We recommend future crowdfunding creators to understand the above mentioned risks and barriers associated with crowdfunding clearly and initiate it avoiding all of them with the help of digital marketing companies.
---
Comments:
Leave Your Comments:
67 + 966 = ?

Industries We Serve
Education
The cut-throat competition among various educational institutes demand top SERP rankings to generate good quality leads and our experience in this domain helps us to give the required results.
Travel
Our experience in the travel industry domain helps us to optimize the travel websites and portals with the objective of generating more revenue and visibility through bookings, organic traffic, leads, etc.
E-commerce
Our SEO team is specialized in working on the e-commerce platforms as the ranking of the category and the product listing pages for the targeted keywords is important with respect to the sales.
Healthcare
Our expert team delivers an unmatched result as they have a good experience in optimizing the healthcare websites to increase the search engine rankings for the various goals like online consultation, lead generation, increased traffic.
Real Estate
We do specialise in offering SEO services by optimising the real estate websites or portals to generate quality leads through the implementation of white hat SEO processes.
Technology
Our experience speaks for us when it comes to the Technology related websites where there is always a high demand to be visible on the first page of search engines.
Hospitality
With an unmatched experience in hospitality industry, we assure you the optimised websites and guaranteed results for the ranking of the target keywords on the first page of the search engines.
Start-ups
Our team of SEO experts are specialised to help the start-up websites to rank the keywords on the top of SERP and help them to get an edge over their competitors thereby increasing the ROI.

Request a Free Consultation