'What separates design from art is that design is meant to be — functional.'— Cameron Moll
There has been a remarkable change in the operations of web design over the last two decades. Even some of the commentators prophesying about the extinction of website designing as a profession still comes to a promising verdict that the work of designers will continue to live in our world. Here is something to support this statement; "High quality templates, mature design patterns, automation, AI, and mobile technology are signaling the end of web design as we know it." — Sergio Nouvel (UX Magazine 2015). He surprisingly concludes with these words, "Here's the good news: designers are really far from being obsolete. Quite to the contrary, you can see that the demand for UX designers is still on the rise, and everyone seems to be redesigning their digital products these days," stating the importance and escalation of this profession.
Here are some reasons that support the statement, "Website design - A profession kept afloat!"
Web Security And Maintenance
Having a guarded and safe website is the basic guideline any reputed company would want. Likewise, website design, configuration and maintenance are vital to SEO experts. Hackers are always on the look out for weak and outdated websites. If there is any room left for error regarding the security of the website, it may result in; leakage of sensitive information of clients or infest the computers of the website users. Hence, a firm must choose an SEO company/website designing/website development company to maintain their website. Since majority of the population is technically ignorant to mend security hazards of their websites they need the help of a professional web designer. Complicated websites such as those that collect user data or e-commerce websites, have a high requirement of update and professional web designers.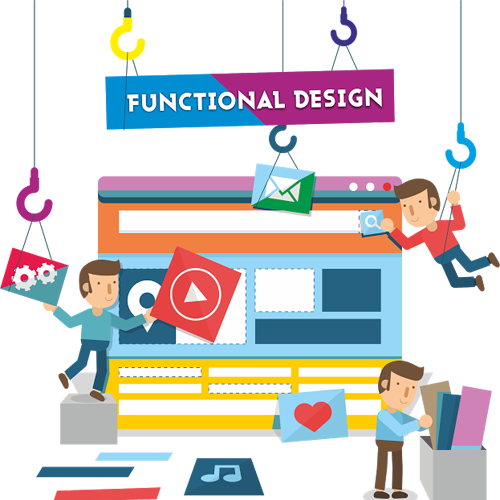 Online Branding Experts
Nicole Boyer, a professional web and graphic designer made a very interesting point in her recent article on web design trends 2016. She stated that, it is very crucial that the skill of a web designer must be used to design pages that accelerates the brand value of a company. This in turn incorporates the marketing and web design. Since the gap between marketing and technology has been reduced over time, web designers should be open to learning other aspects of a website such as content and SEO.
Specialized Web Functions
With the constantly changing of technology, almost anything that we do on a daily basis is linked to the use the internet. This basically means that the skills of a web developer should develop as the technology in the digital space advances. Web developers need to broaden their horizons and become familiar with new skills such as android coding, customized blogging and applications. This is the right time to shout out, " web design is not a drowning career, but an unfolding one just like any other specialised field."
Online Branding and Marketing Expertise.
Having a digital marketing strategy enables a proficient marketing budget, suitable online marketing activities and the scheduling of rich content distribution throughout multiple online channels.
Web Design Is An Art?
Web design is still a possible profession for those who are keen learners and have bright ideas. In today's world, people talk about user experience to signify the feel, look, and content of an attractive website. The expectation of a website user continues to grow when it comes to the feel and look. Essentials seen on a website such as fonts, backgrounds, images, infographics, color schemes, videos, and layouts will continue to grow in importance in the coming years. Hence, website designing will continue to be an operable career to those who wish.
Quality In Contrast To Standard Websites.
A huge amount of the content that is found on the internet today is produced by Drupal, WordPress, Blogger, WIx and many others. These frameworks offer users a standard website in contrast to a quality website, which is a smart shortcut to save a person's time and money. Because of rapid digital marketing developments in the last decade or so, ready templates have become quite popular. Nevertheless, there are still complications involved in making a website legitimate for conversions, which is difficult to accomplish when a template is used. Haris Bacic exclaimed that, automation will never replace the need for quality websites though it may lower the opportunities for the web designers who provide these services.
In agreement, I would like to state that web designing very much exists and will stay this way as long as website designers are prepared to keep up to the rapid advancements in today's digital space.
If you liked this blog you may also be interested to read Psychological Perceptions of Web Design
---