Dreamworth Solutions is a leading domain service provider company in Pune. We have a huge experience and expertise, which we use to offer first-rate domain services to help you achieve new heights. We strive hard to furnish you with honest services and earn your trust. We offer services within your means with no hidden costs. Our transparent service policy persuades clients to delegate us the responsibility of creating their online identity.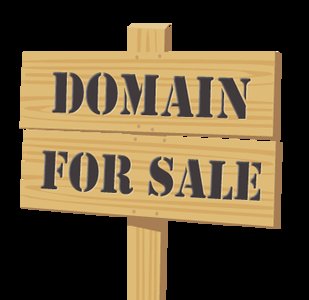 Why pay for a domain?
Domains are an essential element of successful online communication. Nevertheless, most of the best internet addresses are already owned. So, purchasing one of these domains is the best path to success.
Dreamworth is ideal for:
Startups and companies looking for their perfect web address
Creating an online existence for new products
Obtaining a domain for brand security
Investing in valuable domain names
Brief internet domains for marketing and particular campaigns
Converting unused web addresses into money
Using a Broker to market premium domains
Using Domain Parking to earn money
Professional trading of internet domains
Launching a new domain extension/Top Level Domain (gTLD)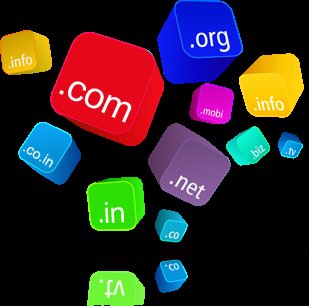 Selecting Domain Names
With every domain, we, at Dreamworth, offers you private registration service at no additional cost, easy integration with top website builders, customized e-mail with G-suite, new domain name endings, customizable sub-domains, simple domain management tools, email forwarding, quick, safe and reliable online infrastructure with Google and support.
Why Dreamworth?
Global Market Leader :
We have vast experience and expertise in providing all kinds of domain services. With innumerable customers from the country, we are the first address for everyone who wants to purchase domains. We have a proficient, expert and skilled team that make it easy for you to showcase your business in the online world.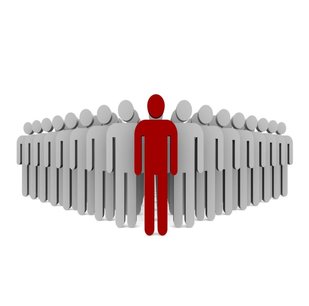 Dreamworth – Global Market Leader
Safe Buying :
Dreamworth offers easy, swift, and secure payment methods to its clients. We give you multiple payment options like PayPal, debit/credit card, or bank transfer. We crucially look after the secure handling of your payments. At the same time, we will also help you with the smooth transfer of your new domain to a registrar of your choice.
Safe zone for safe buying
First online address for your success :
Great ideas and superior products need the perfect name and an online address. Your online address should be very easy to remember. But, that's not so easy since impactful domain names are already taken. But, Dreamworth offers you the best and the most impactful domain names to choose from.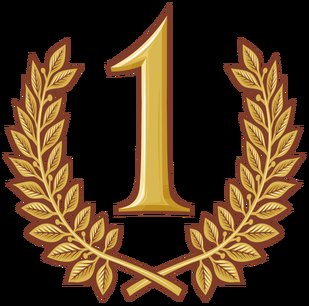 Dreamworth - First Online Address
So, if you want to create a unique identity on the web with your own domain name, join hands with us. Also in order to make your site and email memorable, register a domain now. Dreamworth is aware of the fact that online success starts with a great domain. So, we offer user-friendly and cost-effective domains that you want. We furnish you with all top level domains. Every domain registration includes the important domain tools like URL forwarding, email forwarding, DNS management and transfer lock. There is no point in spending much for a domain. So, avail the domain benefits that we offer at low prices with high quality.
Pricing
| | | | | | |
| --- | --- | --- | --- | --- | --- |
| Register | 1 Year | 2 Year | 5 Year | Renew | Transfer |
| .com | Rs. 679 | Rs.679 | Rs. 659 | Rs. 679 | Rs. 639 |
| .net | Rs. 699 | Rs. 749 | Rs. 729 | Rs. 749 | Rs. 749 |
| .in | Rs. 249 | Rs. 599 | Rs. 579 | Rs. 599 | Rs. 599 |
| .info | Rs. 249 | Rs. 799 | Rs. 799 | Rs. 799 | Rs. 799 |
| .pro | Rs. 899 | Rs. 899 | Rs. 869 | Rs. 899 | Rs. 899 |
| .asia | Rs. 299 | Rs. 899 | Rs. 899 | Rs. 899 | Rs. 899 |
| .me | Rs. 599 | Rs. 1599 | Rs. 1579 | Rs. 1599 | Rs. 1599 |
| .co | Rs. 699 | Rs. 1799 | Rs. 1789 | Rs. 1799 | Rs. 1799 |
| .co.in | Rs. 249 | Rs. 450 | Rs. 430 | Rs. 450 | Rs. 450 |
| .biz | Rs. 359 | Rs. 799 | Rs. 779 | Rs. 779 | Rs. 779 |
| .org | Rs. 699 | Rs. 749 | Rs. 729 | Rs. 749 | Rs. 749 |
| .cc | Rs. 1299 | Rs. 1299 | Rs. 1279 | Rs. 1299 | Rs. 1299 |
| .us | Rs. 459 | Rs. 459 | Rs. 439 | Rs. 459 | Rs. 459 |
| .mobi | Rs. 599 | Rs. 1199 | Rs. 1199 | Rs. 1199 | Rs. 1199 |
| .tv | Rs. 1799 | Rs. 1799 | Rs. 1779 | Rs. 1799 | Rs. 1799 |
| .com.mx | Rs. 2149 | Rs. 2149 | Rs. 1664.33 | Rs. 2149 | Rs. 2149 |
| .firm.in | Rs. 249 | Rs. 450 | Rs. 430 | Rs. 450 | Rs. 450 |
| .gen.in | Rs. 249 | Rs. 450 | Rs. 430 | Rs. 450 | Rs. 450 |
| .ind.in | Rs. 249 | Rs. 450 | Rs. 430 | Rs. 450 | Rs. 450 |
| .org.in | Rs. 249 | Rs. 450 | Rs. 430 | Rs. 450 | Rs. 450 |
| .bz | Rs. 1249 | Rs. 1249 | Rs. 1239 | Rs. 1249 | Rs. 1249 |
| .mx | Rs. 2349 | Rs. 2349 | Rs. 2329 | Rs. 2349 | Rs. 1249 |
| .nl | Rs. 549 | Rs. 549 | Rs. 539 | Rs. 549 | Rs. 549 |
| .com.es | Rs. 899 | Rs. 899 | Rs. 879 | Rs. 899 | Rs. 899 |
| .org.es | Rs. 899 | Rs. 899 | Rs. 879 | Rs. 899 | Rs. 899 |
| .nom.es | Rs. 899 | Rs. 899 | Rs. 879 | Rs. 899 | Rs. 899 |
| .es | Rs. 449 | Rs. 449 | Rs. 479 | Rs. 499 | Rs. 499 |
| .ag | Rs. 8049 | Rs. 8049 | Rs. 8029 | Rs. 8049 | Rs. 8049 |
| .am | Rs. 5099 | Rs. 5099 | Rs. 5079 | Rs. 5099 | Rs. 5099 |
| .net.br | Rs. 1499 | Rs. 1499 | Rs. 1479 | Rs. 1499 | Rs. 1499 |
| .co.uk | Rs. 699 | Rs. 699 | Rs. 679 | Rs. 699 | Rs. 699 |
| .me.uk | Rs. 460 | Rs. 460 | Rs. 440 | Rs. 460 | Rs. 460 |
| .org.uk | Rs. 460 | Rs. 460 | Rs. 440 | Rs. 460 | Rs. 460 |
| .com.co | Rs. 899 | Rs. 899 | Rs. 869 | Rs. 899 | Rs. 899 |
| .net.coICANN | Rs. 899 | Rs. 899 | Rs. 859 | Rs. 899 | Rs. 899 |
| .nom.coICANN | Rs. 899 | Rs. 899 | Rs. 869 | Rs. 899 | Rs. 899 |
| .com.bz | Rs. 1499 | Rs. 1499 | Rs. 1479 | Rs. 1499 | Rs. 1499 |
| .net.bz | Rs. 1499 | Rs. 1499 | Rs. 1479 | Rs. 1499 | Rs. 1499 |
| .ws | Rs. 499 | Rs. 1099 | Rs. 1079 | Rs. 1099 | Rs. 1099 |