Seeking admissions in colleges can be a difficult task for most of the aspiring students and their parents. Many are not aware of the reputed colleges and courses offered by them. Also, the fee structure of each course of many different colleges needs to be known. It is physically not possible to visit every single college you know and get the details that you want. Then you make a list of options that you think are useful to you, like asking your friends, their friends, asking your relatives, etc. Still, many times you are not firm on a decision regarding pursuing a particular course in a particular college. You still remain unsatisfied. And when you are an outstation candidate, then you definitely find yourself in a mess.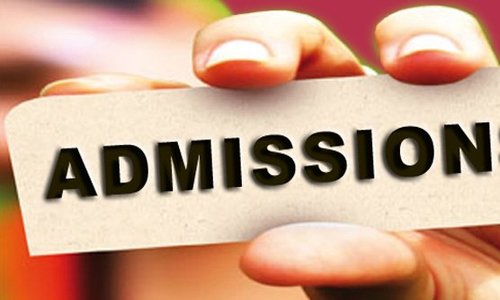 Admissions are no more a tough task
Truly, with the large number of colleges emerging day by day and the new courses emerging with the advancements of science and technology and rather in every sector, it is obvious to fall in confusion. So, to avoid being falling in the trap, you need to contact a consultant that has the detailed knowledge about every course and every college. There are many consultants in Pune that provide this consultancy service. Deamworth Solutions provides college admission consultancy for students of Arts, Science and Commerce faculties. Even though you want to seek admission for technical courses right after your SSC, we are here to provide you all the details about the various colleges in and around Pune that offer the courses.
Why to choose Dreamworth as your college admission consultant?
Dreamworth has been playing the role of college admission consultant from the past 8 years. This huge experience has made us a reputed and a first-choice of many students and parents. Here are the reasons why we prove to be better for you :
1. Information about all colleges :
We have the detailed information about different colleges that are located in and around Pune. We are well acquainted with the courses that these colleges provide, their fee structure and the overall procedure required to follow during the admission.
2. Knowledge about all faculties :
Our expert team from each field has profound experience in every faculty of arts, science and commerce. Our team knows the details of every faculty and the potential each faculty holds. Depending on your interest and your expected education expenditure, we are here to guide you what faculty you should opt.
3. Knowledge of all courses :
Due to our rich experience in the education industry, we have the in-depth knowledge of every course that the colleges provide. Also, we can guide you for which course you should pursue depending on your interest and your likings.
What one needs more? You would want a one-stop solution to resolve all your even minute queries regarding college admissions. Dreamworth is that place where you will find everything related to college admissions.
Dreamworth, beyond a college admission consultancy firm :
We are not just your consultant, but we try to be a step beyond that. We make sure the parents and the aspiring students find a guide cum friend in us and are free to raise their every single query regarding college admissions. We also provide guidance for the future career options available after pursuing a particular course. We try our best to provide you a perfect educational career guidance along with being your first-choice consultancy for college admissions.
All you need to do is just tell us your area of interest and we will inform you what course you should opt for, in which college and thus help you in securing your career.