You have a great office facility and then you don't have a similar great way to welcome your visitors. Does this sound good? Of course, not! You should treat your visitors the way you would want others to treat you. Additionally, you should have a detailed account of all the visitors entering and leaving your office every day. Well, we understand it is not possible for you to tract these and similar records of every visitor on a daily basis mere on so called entry register. Whenever you will want to check records of 5 months back visitor, you will find it tedious to go through the old registers and check the names in the list. Also, can you really trust the in and out entries made in book by the visitors? To get relieved from all these and even more problems, you need a visitor management system that manages all your tedious jobs related to visitors.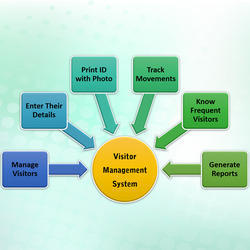 Why Visitor Management System?
1. Image building :
A well managed visitor management system right from the entry to your office or area helps build your reputed brand image. It takes only a few seconds to make impression and you should not lose those few seconds to make an impression on your visitors. When your visitors are asked for their Id proof, when you take their photograph and make a visitor pass, make a proper entry and exit schedule, there you make an impression. When your visitors are greeted promptly and pleasantly welcomed, there you make an impression.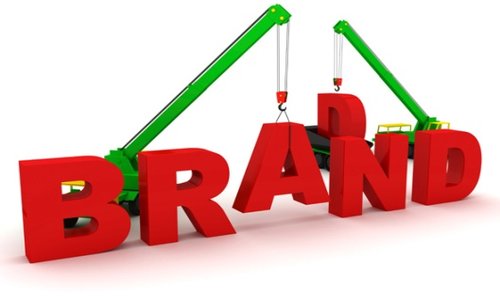 VMS ensures brand image
2. Security :
Security should be the prime focus, then be it an individual or a building. You must check for every visitor's Id proof and the items that he/she carries with him while entering in your premises. Also, you need an emergency evacuation system when it comes to any unexpected emergency. In such an evacuation process, you must be able to know the presence and location of your visitor within your facility. To manage this all, VMS is important.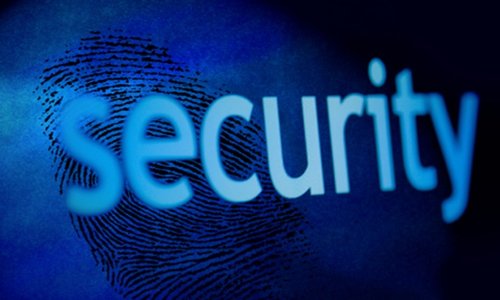 Security is important factor in VMS
3. Control system :
Visitor management system provides along with it a control system that comprises of tracking even extreme old records of your visitors. The system can track assets and deliveries and provide traffic reports for resource planning.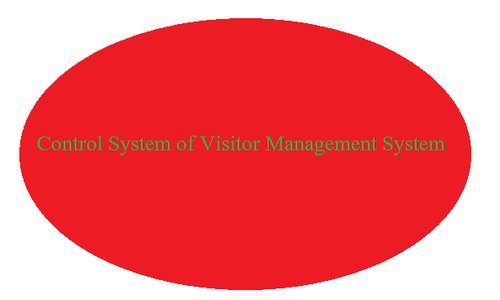 VMS offers control system
4. Accuracy :
Since the entire process right from the entry of the visitor to his/her exit, is computerized, there is no scope for errors. VMS enters accurate data and thus provides you with accurate data, any time.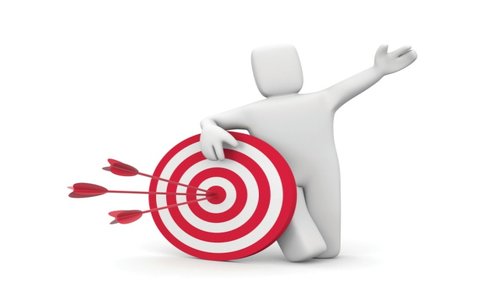 VMS provides accuracy
Why Dreamworth?
With the rising crime events in the past few years, securing the office, its premises and its people has become an utmost important area. Thus, visitor management is not only related to greeting your visitors but also ensuring that the visitor does not harm you or your people. Dreamworth Solutions Pvt. Ltd. is an IT company located in Pune. We provide visitor management system for school security, workplace safety and residential safety.
Our features :
Visitor management service by Dreamworth has the following features.
Handling unlimited visitors
Simple and easy to use interface
Visitor pre-registration through a simple web page
Access control system integration
Visitor history and dashboard statistics like check in count, check out count, visitor count, etc.
Visitors check-in and check-out tracking
Visitors' reports - daily, monthly, customized fields for filtering reports
Auto-fill for visitor details on revisit
Frequent visitor records maintained
Photo capture and ID and badge printing
Details of item carried by each visitor
Vehicle management by entering vehicle details
Email notifications for the person to be visited on visitor arrival
User rights management
Visitor blacklist for recognizing and preventing entry for banned individuals
Screens for employees on reception desk for better planning and management
Customized badges – in various designs, layouts, with company logo, etc.
Enforced check-out through emails sent to visitors who have not checked out
So, if you wish to build a good reputation by welcoming your visitors in a modest way and still ensure your security, you should go for a visitor management system. Do not allow smart seeming visitors to fool you, show them you are smarter than them.