Dreamworth is the
best website development company
, known to design responsive websites. Work culture at Dreamworth is very cordial. We have excellent staffs who are expert in their field of work. There are separate teams to handle Digital marketing, SEO activities and Software Development. Staff members provide a very friendly support to fresher and are also helpful in sorting all types of doubts.
Dreamworth organizes various events like traditional day, western day, box cricket matches, and many more as a part of extra curriculum activities for employees. Thus it fosters the working spirits and eventually leads to productive work. We also have flexible working hours for employees. We also have birthday celebrations of our employees. Dreamworth is one of the
best website development companies
in Pune.
Dreamworth believes in PHD. It's not a doctorate degree but it means Passion, Heart and Desire. P of Passion is to work for our customers with complete dedication. H of hearts is to work with our hearts but not for just the sake of salary. And D of Desire is to achieve full customer satisfaction. These qualities are reflected in our CEO and Employees too. Due to all these qualities, Dreamworth has become the best website development company in India.
Faculty Development Program @ SBPIM Use of IT for education
---
Pimpri Chinchwad Education Trust's S. B. Patil Institute of Management organized Faculty Development Program on Friday, 8th September 2017 during 10.00 am to 12.00 noon at SBPIM on 'Use of Information Technology for Education'. This FDP provided an opportunity to learn the new tools and techniques of Information Technology and make use of it in the teaching learning process.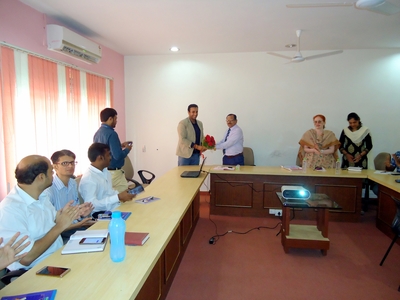 Dr. H. D Thorat – Research Head, SBPIM welcomes Mr. Gagan Mahotra- Managing Director and
Co-founder- Dreamworth Solutions Pvt. Ltd, Pune.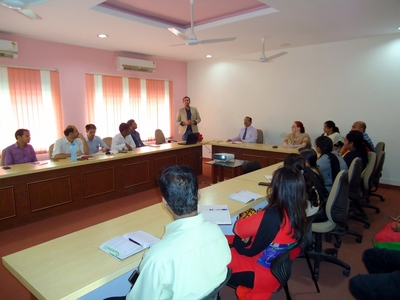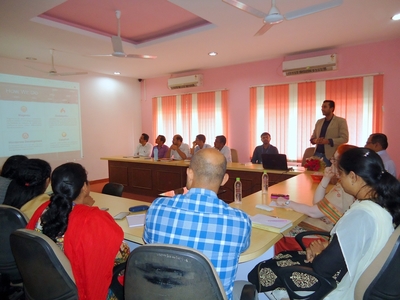 In this FDP SBPIM faculties were taught about various tools and platforms to be used for education, use social media for education, developing educational website and Blogs writing, creating creative videos, importance of content writing, making your website and blog SEO friendly, use of Google drive, introduction to digital marketing etc.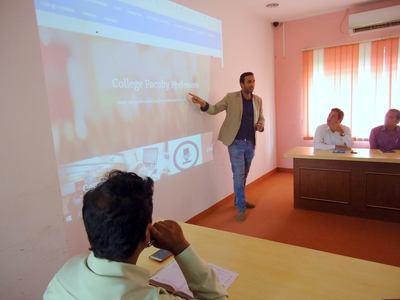 Mr. Gagan Mahotra answering query asked in question answer session during FDP at SBPIM
All faculty members of SBPIM were present for the Faculty Development program.
"Dreamworth Anniversary" Celebration
---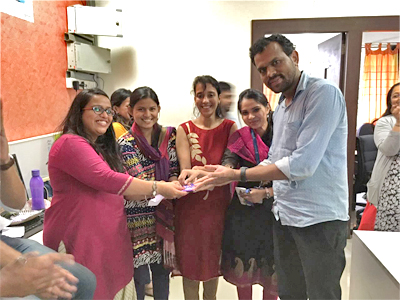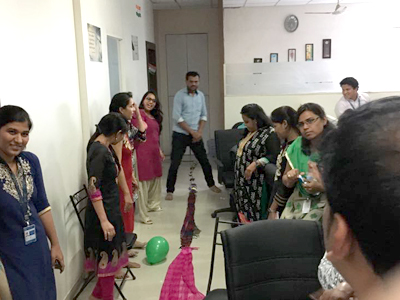 Independence Day Celebration
---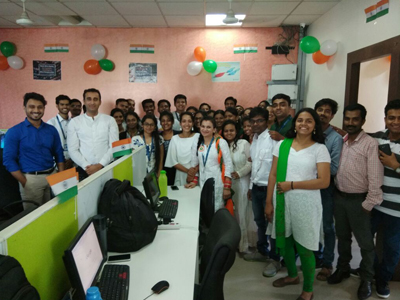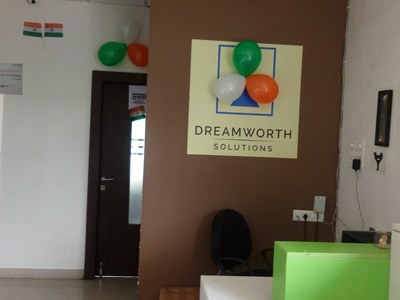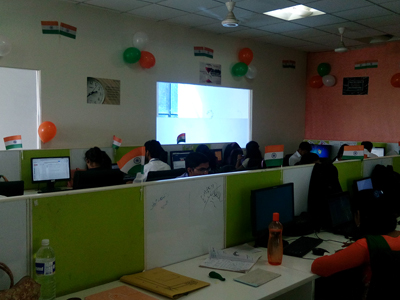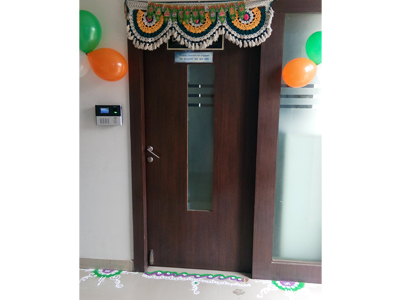 This Month's High-Flyers
---