Every company is going online today in order to boost its business. More and more customers are found making online purchases and so it is the need of the hour that every business should have its own website or online store. However, there is a huge competition online too for every business. So, every company is trying its best to drive customers to its website and convert the potential customers into buyers with the help of online marketing services.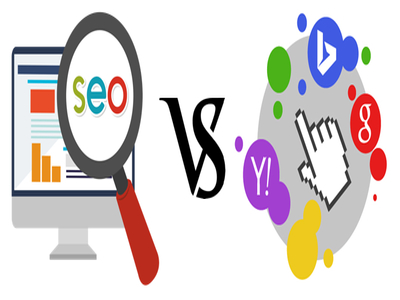 When you want to boost traffic to your website, you have two essential options – SEO and PPC. SEO is search engine optimization in which you develop a website and its content in such a way that customers find it easily on Google and so visit your website first than any other in order to purchase any product/service. Whereas, PPC is pay per click in which you can display ads in the sponsored results section of search engine result page. Whenever a user clicks your ad and visits your website, you have to pay a fee.
Based on the requirements of a business, companies choose from these two options – SEO and PPC. But, most of the businesses go for SEO as they don't have to pay any charges for that and can achieve high rankings on the search engines with the introduction of couple of SEO services. You can get desired results through SEO practices, but it takes some time compared to PPC.
So, you got a rough idea about what SEO and PPC is? Now, you must be thinking which is better for me, aren't you? Don't worry, I will help you with it. I will explain the differences between SEO and PPC along with pros and cons and then you can take a decision as per your requirement.
Difference between SEO and PPC
1. Position on search engines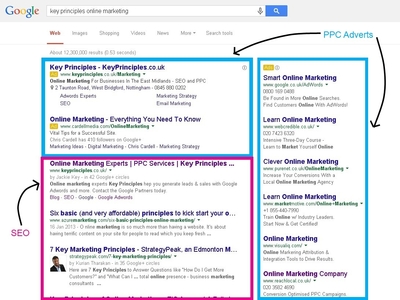 Position of PPC ads is above SEO position
PPC
The above screenshot shows that PPC ads come above the SEO results on search engines. The location of your PPC ad depends on various factors such as target keywords, keywords in your ad, keywords in your land page, etc. Depending on these factors, the ad will appear either on top or below the SEO results.
SEO
You can see SEO results are found below PPC ads and they can also appear in the middle of the page. The appearance of your listing on first pages or not depends on the online as well as offline search engine optimization of your website. The better it is optimized, better results it will give i.e. appear on top pages of the search engines.
2. Cost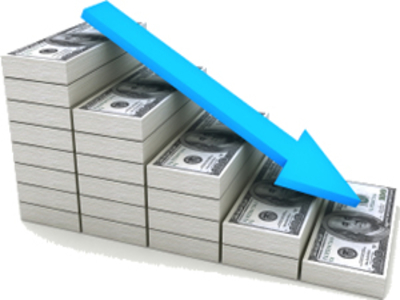 SEO and PPC Costs
SEO
You can drive traffic through SEO free at cost while you have to pay for PPC. However, SEO needs a lot of efforts and hard work and you need to invest much time to develop SEO-friendly and user-friendly content for your website. Also, it is not a one-time job, you have to keep your content updated continuously. There is a high level of competition for nearly every keyword and so you need to develop a high quality SEO-friendly website in order to get on the top search engine rankings. If you have no idea about how search engines work and how to develop a great SEO plan, you can hire SEO experts or SEO service providing companies.
PPC
As mentioned earlier, PPC is a paid service where you have to pay for every click, but it depends on various other factors. The cost per click of the PPC ad depends on the recognition of your target keyword, number of competitors using the specific keyword, number of related websites having ad positions for the specific keyword, etc. The good thing about PPC is that you don't have to pay for displaying the ad or for the views. You just have to pay if a viewer clicks on your ad. Additionally, you can decide your daily budget for PPC and can estimate the average cost per click for your target keywords.
3. Traffic potential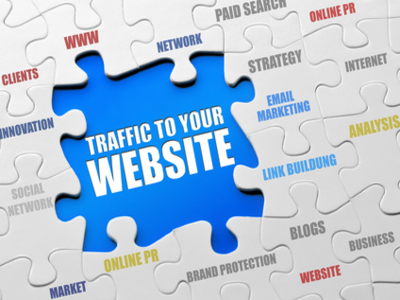 Traffic potential by SEO and PPC
SEO
SEO brings organic traffic which is more as compared to PPC traffic. So, if you can use target keywords to rank higher on search engines, you will drive more traffic to your website than paying for those keywords. Most of the users visit the top 5 websites on search engines and when you are one of those, you will definitely have continuous traffic free at cost. But, the traffic potential depends on the popularity of the keyword. These keywords you can easily find with the help of analysis of digital marketing services in the market.
PPC
Sometimes it becomes very difficult to get top search engine ranking by SEO. In such case, you don't have another option than going for PPC because second and third page ranking possibly bring very little or no traffic.
4. Conversion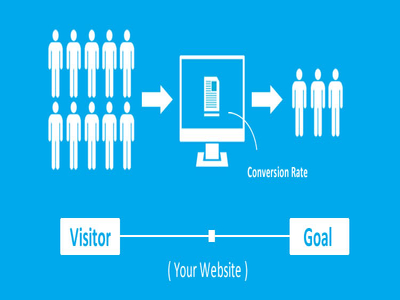 Achieving the goal of conversion by SEO or PPC
SEO
Conversion includes converting the visitors into buyers in which the visitor makes a purchase, register to your newsletter, become a registered member, etc. Now the question arises that which one has the high conversion rate – SEO or PPC? SEO gives you high ranking on search engines and so many visitors visit your website. Once visitors visit your website, it depends on your products/services, content, payment options, navigation, etc. whether the visitor will convert to a buyer. Also, website is ranked for various keywords, so the visitor may be looking for a particular product but may get many products due to variation of keywords. This may reduce the conversion rate.
PPC
If you highly target and optimize your PPC ads, there is more possibility of a visitor to convert into a buyer. The PPC conversion rate is higher and more likely as compared to SEO. If you run a successful PPC campaign, visitors completely interested in your product or content only will click your ad. This ensures the conversion rate.
5. Ease of use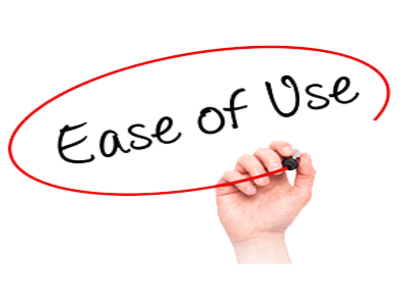 Ease of Use of SEO and PPC
SEO
Both SEO and PPC are quite difficult to perform as both of them require essential knowledge and experience. SEO is quite time and effort consuming. It may need several months or even years to rank your website on search engines. Sometimes, it may also happen that your website is not ranked at all by SEO.
PPC
If you have knowledge and experience of PPC, then it is best for your business. But if you don't have any knowledge of PPC and you want to get good results with it, you can hire a PPC expert or give this responsibility to digital marketing service providers. So, it's better to shoulder PPC responsibility to the experts or companies, otherwise before you understand its working, you may lose a handsome amount.
So, did you get exact idea about SEO and PPC? I guess, yes. Now you can decide as per the requirement of your business whether to go for SEO or PPC. SEO and PPC both are not so easy, you need essential knowledge and experience to do it.
In order to rank your website higher on search engines, you need to follow SEO. It may take time to achieve desired results, but since it is free it is worth the investment. But if you want faster results, you should go for PPC campaign as its conversion rate is better than SEO. SEO takes time but the results are long-lasting while PPC gives faster results but traffic stops when you stop paying for clicks. Now you have to decide what to do. But, I can suggest you that when you have a high converting product, go for PPC and when your budge its limited, you can use SEO.
---
Comments:
Leave Your Comments:
19 + 826 = ?

Industries We Serve
Education
The cut-throat competition among various educational institutes demand top SERP rankings to generate good quality leads and our experience in this domain helps us to give the required results.
Travel
Our experience in the travel industry domain helps us to optimize the travel websites and portals with the objective of generating more revenue and visibility through bookings, organic traffic, leads, etc.
E-commerce
Our SEO team is specialized in working on the e-commerce platforms as the ranking of the category and the product listing pages for the targeted keywords is important with respect to the sales.
Healthcare
Our expert team delivers an unmatched result as they have a good experience in optimizing the healthcare websites to increase the search engine rankings for the various goals like online consultation, lead generation, increased traffic.
Real Estate
We do specialise in offering SEO services by optimising the real estate websites or portals to generate quality leads through the implementation of white hat SEO processes.
Technology
Our experience speaks for us when it comes to the Technology related websites where there is always a high demand to be visible on the first page of search engines.
Hospitality
With an unmatched experience in hospitality industry, we assure you the optimised websites and guaranteed results for the ranking of the target keywords on the first page of the search engines.
Start-ups
Our team of SEO experts are specialised to help the start-up websites to rank the keywords on the top of SERP and help them to get an edge over their competitors thereby increasing the ROI.

Request a Free Consultation