The Power of Video
Your customers aren't in it to be engaged, they are looking to be entertained. Mathew Sweezey (Head of thought leadership B2B Marketing)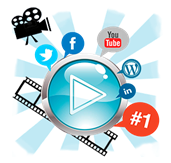 The domination of video is still at the top of the trending chart. Studies suggest that the content shown in videos has a higher engagement rate than plain content. Video helps in engagement through storyline, visuals and sound. Marketers have come to a conclusion that video is a great way of getting peoples attention. 2016 brings a boom in video marketing and analytics. It is a great time to start video production if one hasn't yet.
Encore Mobile
Mobile is not the future, it is the now. Meet your customers in the environment of their choice, not where it's convenient for you. Cyndie Shaffstall, Spider Trainers
Over the years, especially in 2015 mobile devices generated the highest number of traffic. Since mobile is the most convenient and most used device which is easily available to people, digital marketing companies must cater to the needs of this section of audience for lead generation and revenues. Google's Mobilegeddon update which states that mobile has outrun the desktop, favors mobile-friendly websites. Thus, optimization of sites for mobile devices have been forced upon site owners. A mobile device has become a man's best friend. This is a real wake up call for marketers to build a robustrous marketing plan.
Content Marketing and Brand Storytelling
Content is the reason search began in the first place. Lee Odden (CEO of Top Rank Online Marketing)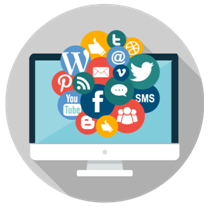 Social Media encourages users to share what they are doing that very second. Unfortunately, few years down the line; live streaming has become very popular. Sites like periscope allows people to capture and share moments of their life. Instagram and snapchat have already reached the crowning level. Thus, at the moment updates have dominated scheduling of posts sharing the love of million of users all around the world for such content. Blogging on social media is the next big thing for digital companies in 2016 since content helps users find the information that they were looking for. There will also be a rise in long form content since people have become more internet savvy. Marketers have to come up with a great brand story telling ideas since people nowadays enjoy this new form of gaining information.
Unraveling Social Media
Marketing is no longer about the stuff that you make, but about the stories you tell Seth Godin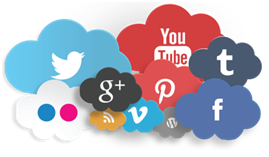 Successful digital marketing companies in social media function more like entertainment company publishers, or party planners than as traditional advertisers.
Users try to rank posts and blogs on result pages. But this year it will not be necessary. Marketers now use social media to gain more visibility in search engines. When a brand is searched for the social media profiles should be shown on the top of the search engine result page. This will further help in better ranking, visibility and reputation of the brand.
Social sites like Pinterest and Facebook have brought in Buy Now features which helps in increasing conversions and also to reach target audiences. Users can now buy a product without having to leave the application. More social platforms will adapt to such a technique by the end of 2016 making a users buying experience very user friendly.
Since there is a lot more competition amongst advertisers online it is more than difficult to increase visibility on search engines and social media, making the advertising costs to soar in 2016.
From now on digital and content marketers need to have social media skills like copywriting, understanding of audience, budget management, stakeholder management, customer service and community management. In 2016 brands don't need social media teams they need bright content marketers who understand the complexity of each social media platform.
Smart Television
The play button is becoming the most compelling call-to-action on the web. Andrew Angus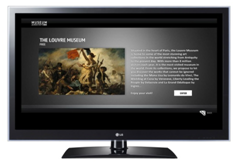 Marketers should now take advantage of users owning chromecast, apple television and smart television. Unlike cable networks, internet connected streaming services are able to geo-target, advertising messages and interest target. Providers such as Netflix, Stan and so on offer targeted and affordable advertising to brands. This will surge the online market in 2016.
Downfall of keywords
Related terms, high semantic density and relevance of the text are much more important than keywords. Moz Analyst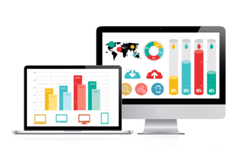 Since the increase in mobile users over the years a new challenge has arisen for marketers – Optimization of voice search. Users use different search terms while typing and speaking so all these terms need to be added to the keyword list for better ranking.
On page SEO stays on the top
Google only loves you when everyone else loves you first. Wendy Piersal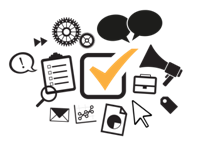 Link building was taken off the chart specially after the penguin updated that affected a lot of websites last year. But links are one of the most important factors for ranking a site. Since links are used by search engines for ranking they will always be effective. As long as the anchor text is optimized and the links are relevant and contextual there should not be a problem with the site getting noticed.
Preparing for these trends will increase visibility and brand awareness. Lets see what 2016 brings to us, one thing is for certain the digital world will continue to grow, invent, and astound marketers globally.
---
Comments:
Leave Your Comments:
11 + 198 = ?

Industries We Serve
Education
The cut-throat competition among various educational institutes demand top SERP rankings to generate good quality leads and our experience in this domain helps us to give the required results.
Travel
Our experience in the travel industry domain helps us to optimize the travel websites and portals with the objective of generating more revenue and visibility through bookings, organic traffic, leads, etc.
E-commerce
Our SEO team is specialized in working on the e-commerce platforms as the ranking of the category and the product listing pages for the targeted keywords is important with respect to the sales.
Healthcare
Our expert team delivers an unmatched result as they have a good experience in optimizing the healthcare websites to increase the search engine rankings for the various goals like online consultation, lead generation, increased traffic.
Real Estate
We do specialise in offering SEO services by optimising the real estate websites or portals to generate quality leads through the implementation of white hat SEO processes.
Technology
Our experience speaks for us when it comes to the Technology related websites where there is always a high demand to be visible on the first page of search engines.
Hospitality
With an unmatched experience in hospitality industry, we assure you the optimised websites and guaranteed results for the ranking of the target keywords on the first page of the search engines.
Start-ups
Our team of SEO experts are specialised to help the start-up websites to rank the keywords on the top of SERP and help them to get an edge over their competitors thereby increasing the ROI.

Request a Free Consultation