Local SEO has developed into a crucial and efficient strategy for businesses to be a step ahead of their local competitors.
If a business or brand is online, having a well laid out Local SEO strategy is the key to move up in the local SERPs. As google has been giving local search a lot of importance lately, it's time to change and re-analyze local SEO strategies if they are not giving the desired results.
What is Local SEO?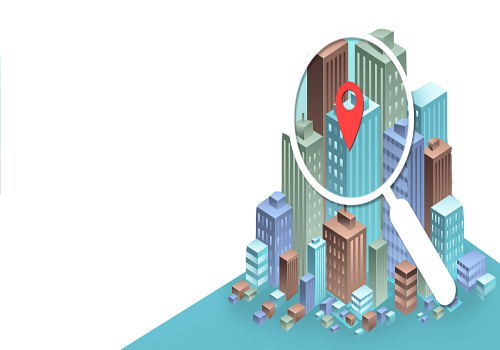 Talking about local SEO, a question may arise in mind, what is local SEO and what is it for? Well, it is taxonomy of search marketing which helps search engines to pile your business. A company can climb up to the top of local search engine result pages (SERP) by using key of local ranking factor, resulting in increased leads and sales. There are few things which must be considered if you are willing to have an impactful and operative performance for your local SEO. The factors which are mentioned below are not incomprehensible but, the concoction of these factors can be a bit challenging for those who are not professional in the field of SEO.
NAP (Name, Address, Phone Number)
The achronym NAP stands for Name, Address and Phone number. Google feed this NAP into account and use it while determining which companies to show on respective geo-targeted searches. It is vital that the website of the company must be claimed at Google my business and NAP across the web must be valid. The NAP which you are using for Google my business should match to the one which appears on the website. The NAP should be present on your every page of website's header, footer and Sidebar. It is a bit tough for those who want good ranking in the local search engines.
Secondary search sites are also important to claim your business on list; including but not limited to, Bing Places and Yahoo Small Business.
Citations
Citations are the allusions to your business's NAP. These are the local directories or we can say additional sites on which you can put your business in front. This include the registration of your company with local chamber of commerce, industry related association (It can be Regional or National). It is very important to knock off all the duplicates and the citation and citation errors.
Local Link Building
Backlinking is the thing which emphasizes the local SEO. Once external links are established, it results in the relevancy and reliability of your website by linking to the high authority industry or trustworthy websites. Local SEO depends upon getting links from other websites which should be relevant to the company. It is important to get links from local websites as well as from trustworthy websites.
Link Profile
While at the stage of emerging, the link profile of the website is essential. A link is the makeup of links directed to your site. For most of the websites, it is a good start. It gives you the liberty to give rank for all keyword combinations of the site content and then minimize your link profile to get more specific keywords.
Mobile Friendly
Now a days it is necessary that your website should be responsive i.e. mobile-friendly even if your primary target is not accessing through any type of such mobile-devices. Google has just made an announcement that their new mobile seardh index will become the primary method of search engine indexing. Google also expanded the use of mobile friendliness as a ranking signal and the responsive website leaves an impact on search results.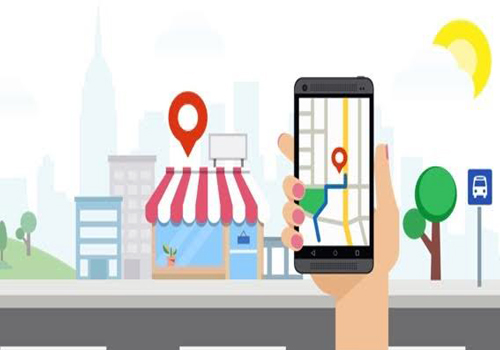 For your site to achieve rankings, and to connect with your audience searching, you must have a mobile-friendly site. Google has created a Mobile-Friendly test tool that's available to test the mobile functionality of any website. Responsive websites are designed to display on mobile devices and tablets with simplified layouts, allowing for faster loading speed and ease of use. When done correctly, responsive design accelerate the local SEO rankings and provides great potential for significant ROI.
Local Keyword Data
Marking up of the content is the on-page use of keywords to let the search engine know that what exactly your page is about.
You have to include your Google Category as a keyword for one of your pages. The homepage is suggested because it generally has the highest domain authority. The 'category + city' should be a part of the keyword phrase. The 'category + city' or 'keyword + city' should appear in your title tag, h1 tag, within your content wherever appropriate, and as a part of the alt text on your images.
Domain Authority
Domain authority is a calculated metric (on a 100-point scale) developed by Moz which predicts how well a website will rank on search engines. There are some factors which affects this score such as MozRank, MozTrust and link profile are few of them. Domain authority differs from page authority. Domain authority measures the ranking strength of entire domain or subdomains whereas the page authority measures the strength of individual page. It was created to identify how competitive a given site is within Google search.
Click Through Rate (CTR)
To raise your Search Engine Results Page (SERP) Click Through Rate (CTR) it is pertinent to have a detailed meta description consistent with what your users will be searching for. SERP CTR is another ranking factor that affects the strength of your local SEO. With an increased CTR, your website can be uplifted on local organic search engine result pages. Other factors that affects CTR are, making sure you have schema.org markup set up, making your title tag as readeable and relevant as possible (inlcuding your location), and having a detailed, relevant meta description. Meta description provides the search engine with insights into what the page is about and appears in the SERP as a sample to encourage the reader to click on your page. While creating a meta description you should include the brand name, relevant information about the page, your targeted keyword(s), and your operative location. In respect to have a meta description relevant to what your user will be searching for use Twitter/Facebook/Google +/ to split test titles to measure CTR from social media and then take those findings to adapt to your SERP sample. Your meta-description will help you to optimize your CTR on SERP. Another way to influence the impact of your meta description on CTR is through the use of Google AdWords.
Local Reviews
Local review plays major part in honing the local SEO. It provide people with the most accurate information to help them in making decisions about their future interaction with your business. It's important to spend time securing local reviews and it is worth also. Google My Business and Yelp reviews are locations for consumers to review your company. According to Moz's Local Search Ranking Factors Survey, online reviews make up 10% of how Google and other search engines decide to rank search results.
Social Media
As the social media is raging over the whole market it is also becoming a major factor in local search. Social media is becoming popular for consumer reviews; therefore, your Facebook business page may show up in the search results. There are several social platforms that local businesses can use to increase their local SEO. When customers search for any brands, social profiles create opportunities for traffic because they gets valuable SERP space. It is necessary to align your social networks with information from your website.
Quality Content
To increase your SEO performance you should optimize the quality of your content. Producing a content that is unique to your visitors and that is rich in information will help in increasing the SEO Performance. Content creation is not technical but, it is absolutely necessary for strengthening local SEO performance. It helps to demonstrate expertise, relevance as per you. Your content should always be considering the end user.
Google My Business Page for Success
Google My Business is the new beginning for all Local SEO audits. My Business Dashboard contains a bunch of information that can help you to start your business on right path.
All these activities individually do not seem very challenging to manage, but, the precision required and knowledge of various platforms make it complicated for a business owner to manage on their own. If you are looking to improve your Local SEO Rankings, we have a detailed process to help you and improve you locally.
---
Comments:
Leave Your Comments:
72 + 777 = ?

Industries We Serve
Education
The cut-throat competition among various educational institutes demand top SERP rankings to generate good quality leads and our experience in this domain helps us to give the required results.
Travel
Our experience in the travel industry domain helps us to optimize the travel websites and portals with the objective of generating more revenue and visibility through bookings, organic traffic, leads, etc.
E-commerce
Our SEO team is specialized in working on the e-commerce platforms as the ranking of the category and the product listing pages for the targeted keywords is important with respect to the sales.
Healthcare
Our expert team delivers an unmatched result as they have a good experience in optimizing the healthcare websites to increase the search engine rankings for the various goals like online consultation, lead generation, increased traffic.
Real Estate
We do specialise in offering SEO services by optimising the real estate websites or portals to generate quality leads through the implementation of white hat SEO processes.
Technology
Our experience speaks for us when it comes to the Technology related websites where there is always a high demand to be visible on the first page of search engines.
Hospitality
With an unmatched experience in hospitality industry, we assure you the optimised websites and guaranteed results for the ranking of the target keywords on the first page of the search engines.
Start-ups
Our team of SEO experts are specialised to help the start-up websites to rank the keywords on the top of SERP and help them to get an edge over their competitors thereby increasing the ROI.

Request a Free Consultation