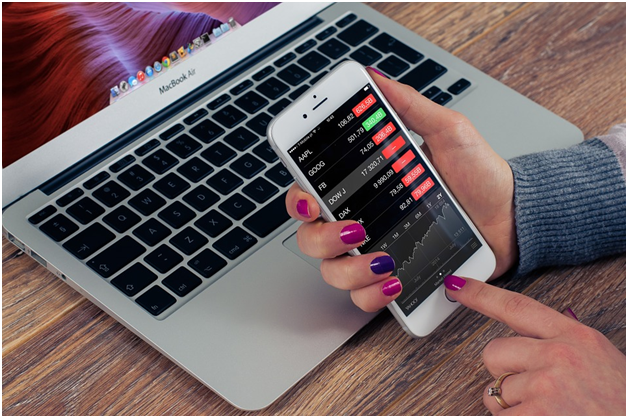 Since we are well into the new year, now It's time to stand back for a moment, analyze the results and victories of last year's marketing campaigns, and come up with new ways to improve one's digital strategy.
Overall, 2016 was a year filled with changes and advancements in the digital space. We saw the introduction of short-lived content on Instagram, updates in Google AdWords, introduction to live streaming, algorithm updates, and an overall increased focus on unique, creative content marketing. As 2016 advances, it means there are many ways to get inspired to better a strategy, test new tactics, and engage customers on an even deeper level.
As we focus on 2017, here are a few ways to improve one's online marketing this year:
1. Live Streaming
2016 was huge for live streaming. Facebook launched a live streaming service, Facebook Live, and after partnering with a number of publishers, rolled the service out to all users. Twitter also elevated the bar for live streaming. With these two major social networks making live streaming easier than before, now is definitely the moment to test it for a brand.
2. Short-lived content
There will be a lot more short- lived content this year. What's short-lived content? It's limited life posts that disappear after a period of time. After Snapchat, Instagram launched their own short lived content, Instagram Stories, attracting a set of all new audience.
Creating content that is going to disappear after 24 hours doesn't appeal to most marketers, but if majority users are using this trend, marketers must be smart. Snapchat and Instagram Stories have one aim, that is, spontaneous content at the moment. The last thing one would want is to post content that appears overly edited or too formal.
3. Snapchat Advertising
Snapshot came up with two big advertising creations in 2016, and they were worth trying out if one wants to widen their horizons along the ad buy platforms. Snapchat may not be the right platform for every brand - it attracts the younger crowd and tends to have playful content.
Sponsored geofilters:
Snapchat introduced sponsored geofilters which allows brands to design their own geofilters and choose the enabling time.
Sponsored stories:
Snapchat also launched ads or stories that appears between user's stories. The sponsored stories are full-screen and play sound automatically. Advertisers can send users to longer videos, articles, or an application install which can be done directly from the ads.
4. Influencer Marketing
The rise of influencer marketing is definitely on the upsurge. According to eMarketer, in 2016 brands spent somewhere north of $570 million on influencer marketing on Instagram alone.
In the end, it's all about word of mouth. We all know that word of mouth marketing is the best kind of promotion. We are more likely to trust the opinion or recommendation of someone we know. Influencer marketing should be thought of as, one way to get that word of mouth promotion online rather than in person. Influencers aren't usually actual friends with the people who follow them online, but the outcome is still great. Influencers are trusted through leaders and trendsetters, and their followers respect their recommendations. Partnering with the right influence can be extremely beneficial to a brand if one is looking to be introduced to new people.
5. Content Innovation + Personalization
In 2017, content will be more important than ever. The key thing to note is that as more and more brands start investing in creating new, interesting content, the competition this year will become much more crowded. That means it will take even more effort to make sure a brand stands out, which is why focusing on content innovation in 2017 is recommended. Starting an active blog is a great first step.
A way to be creative with content is to work on ways to personalize it. Personalization is a key to connecting with users.
Digital Marketing Strategy 2017
From an intenet marketing perspective, there's much to look forward to in 2017. Recently added features, functionalities, and services have opened new doors for digital marketers looking to engage with users.
To learn more about digital marketing and how it can help your brand's growth in 2017, visit Dreamworth Solutions Pvt. Ltd. online.
---
Comments:
Leave Your Comments:
2 + 140 = ?

Industries We Serve
Education
The cut-throat competition among various educational institutes demand top SERP rankings to generate good quality leads and our experience in this domain helps us to give the required results.
Travel
Our experience in the travel industry domain helps us to optimize the travel websites and portals with the objective of generating more revenue and visibility through bookings, organic traffic, leads, etc.
E-commerce
Our SEO team is specialized in working on the e-commerce platforms as the ranking of the category and the product listing pages for the targeted keywords is important with respect to the sales.
Healthcare
Our expert team delivers an unmatched result as they have a good experience in optimizing the healthcare websites to increase the search engine rankings for the various goals like online consultation, lead generation, increased traffic.
Real Estate
We do specialise in offering SEO services by optimising the real estate websites or portals to generate quality leads through the implementation of white hat SEO processes.
Technology
Our experience speaks for us when it comes to the Technology related websites where there is always a high demand to be visible on the first page of search engines.
Hospitality
With an unmatched experience in hospitality industry, we assure you the optimised websites and guaranteed results for the ranking of the target keywords on the first page of the search engines.
Start-ups
Our team of SEO experts are specialised to help the start-up websites to rank the keywords on the top of SERP and help them to get an edge over their competitors thereby increasing the ROI.

Request a Free Consultation