The Imprints of Event Management in Society
Event management is not just a program but connection. It a project that connects people and messages. It makes people think and act in a different way. It instructs people to share, teach and motivate each other. Event management includes any event from a couple meeting in a café to a sales meeting in a restaurant through Sports Events with its global inspiration and messages. Event management is the best and most exciting industry to work with.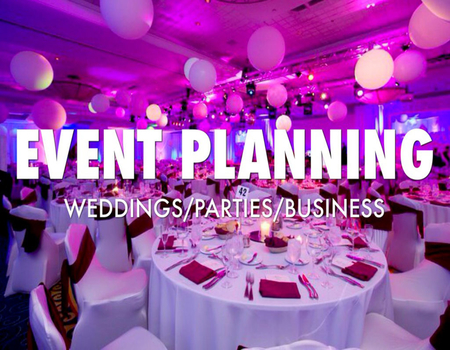 According to Wikipedia, "Event management is the application of project management to the creation and development of large scale events such as festivals, conferences, ceremonies, formal parties, concerts, or conventions. It involves studying the brand, identifying the target audience, devising the event concept, planning the logistics, and coordinating the technical aspects before actually launching the event".
Designing, organizing and delivering a remarkable event is such an amazing experience, isn't it? Most of us like parties and I know there are plenty party animals around. Today the party trend is in boom. People are throwing parties for every occasion, be it a birthday, baptism, cradle ceremony, housewarming ceremony, wedding, reception, anniversary, project success, sales target achievement, annual day party, etc. People are just in search of an occasion to enjoy a party.
Imagine organizing a private party in office or your home is so fun, then how amazing it would be to have such a business of organizing parties continuously for someone or the other. Searching a venue, innovative ideas for a theme, ordering food and drink, booking a band and sending invitations is an incredible job. Being a part of people's happiness and enjoyment is always brings positivity and enthusiasm in us.
But to become an event planner, one needs a varied range of skills, innovative ideas and experience. To plan and organize an event, the first thing to understand is the purpose of the event, then what experience the people want to have from the event. If the objectives of the event are clear, it is not possible to plan or organize an event. Then, it is important to determine what one wants in an event and then establish a timeline.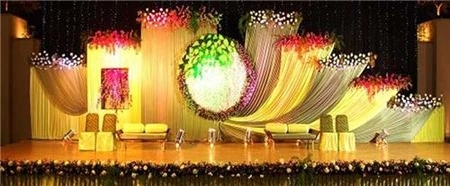 After everything is decided, the next thing is to start planning for an event which means searching for a suitable venue and finalizing it. One should never underestimate the importance of the venue and should select an appropriate venue as per the event requirement. While finalizing the venue, research, negotiation, deals and creating working relationships is important.
Event management is not a single person's job, it requires an event planner with various other people like decorators, caterers, band musicians, singers, dancers, etc. Management of all these various people and fulfilling their role on time is also a significant task of the event management. One also has to manage the client budget for the event. With unlimited finances, one can deliver a grand event, but real event management includes delivering a great event with a limited budget.
The next important thing in event management is marketing. Digital Marketing is the most common trend being followed by the industry. Making people aware about the event and what it will deliver is also a vital task. Today, wide range of marketing channels is available from direct mailing to social media. This could be achieved with the help of email marketing services. Events are quite complicated and as several elements and people are involved in an event, there are quite many possibilities of failure of the event. So, foreseeing what may go wrong and the possibilities of failure is very important. Besides this, more important is being ready for plan B if anything goes wrong.
Overall, event management is a fun but a huge responsibility since it can make or break the special occasion of your client. So, if you have a variety of skills, enjoy organizing parties or events, have the capability to take this huge responsibility and enjoy being part of people's wonderful memories, sky is the limit for you. Achieve these limits with the supportive hands of digital website company who can make your event reach to a large number of audience.
  Our Services
---